Drinking Mineral Water Glass Bottling Plant Project Price filling machine Product Application
drinking water processing glass bottling line plant , combined with rinsing, filling and capping. It is used for Water Bottle rinsing ,water filling and Bottle capping . It widely use for bottling filling pure water, drinking water ,mineral water, spring water, portable water ,flavored water ,sparkling water.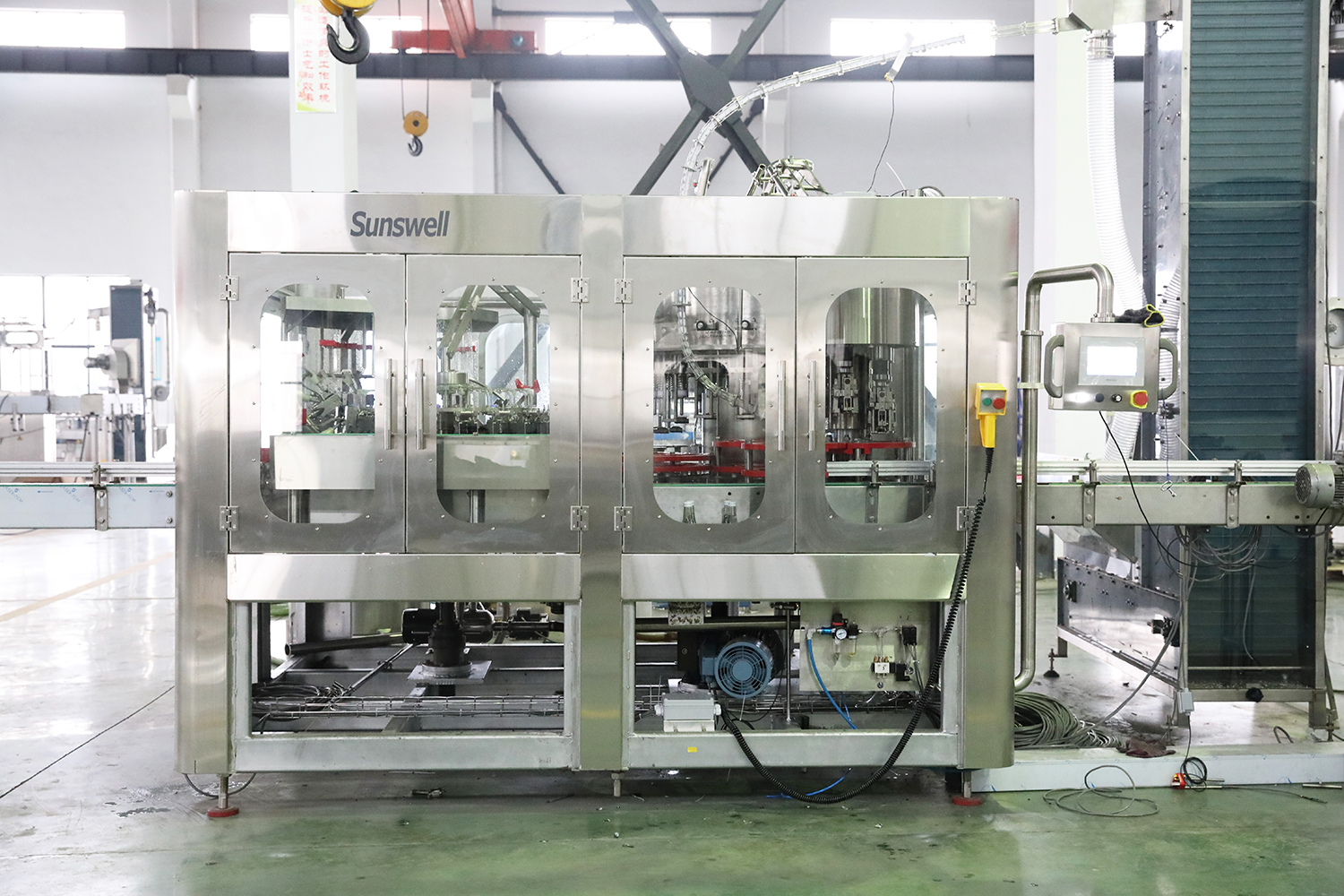 Bottle Rinser
Rotary rinser: applicable for wine, beverage and water cleaning.
The new bottle is transported through the separation screw and starwheel by the clamp and turn over device; bottle neck is held up
words, after aseptic water rinsing, the bottle neck goes up and transported to another process.
The rinsing contact part and out cover adopts the stainless steel material
Open design gear driving
The bottle in place is equipped with pneumatic part, controlling the bottle, avoiding the falling down bottle come to the main
machine
Water pipe of rinser is equipped with pressure gauge and pressure maintaining valve
Manually adjust the elevation for different height bottle
Water collecting tray: recycle the rinsing water
Rising volume for each bottle: 105ml/s (0.25MPa)
If no bottle or stop, rinsing stops; while it comes to bottle, it runs again.
Bottle Filling
1.Rotary wheel fully made of stainless steel SUS 304.
2. Gravity filling method.
3.Filling valves are made of SUS316L.
4. Filling valves are reasonably structured with accurate filling.
5.Bottles go up and down in the function of cam through elevator, to process filling with contact to bottle-mouth.
6.Level of cylinder is controlled with float-ball.
7.Filler is driven through gears inside the machine frame.
8.Link-wheels in rinser, filler and capper are transported in ringed support of bottle-neck.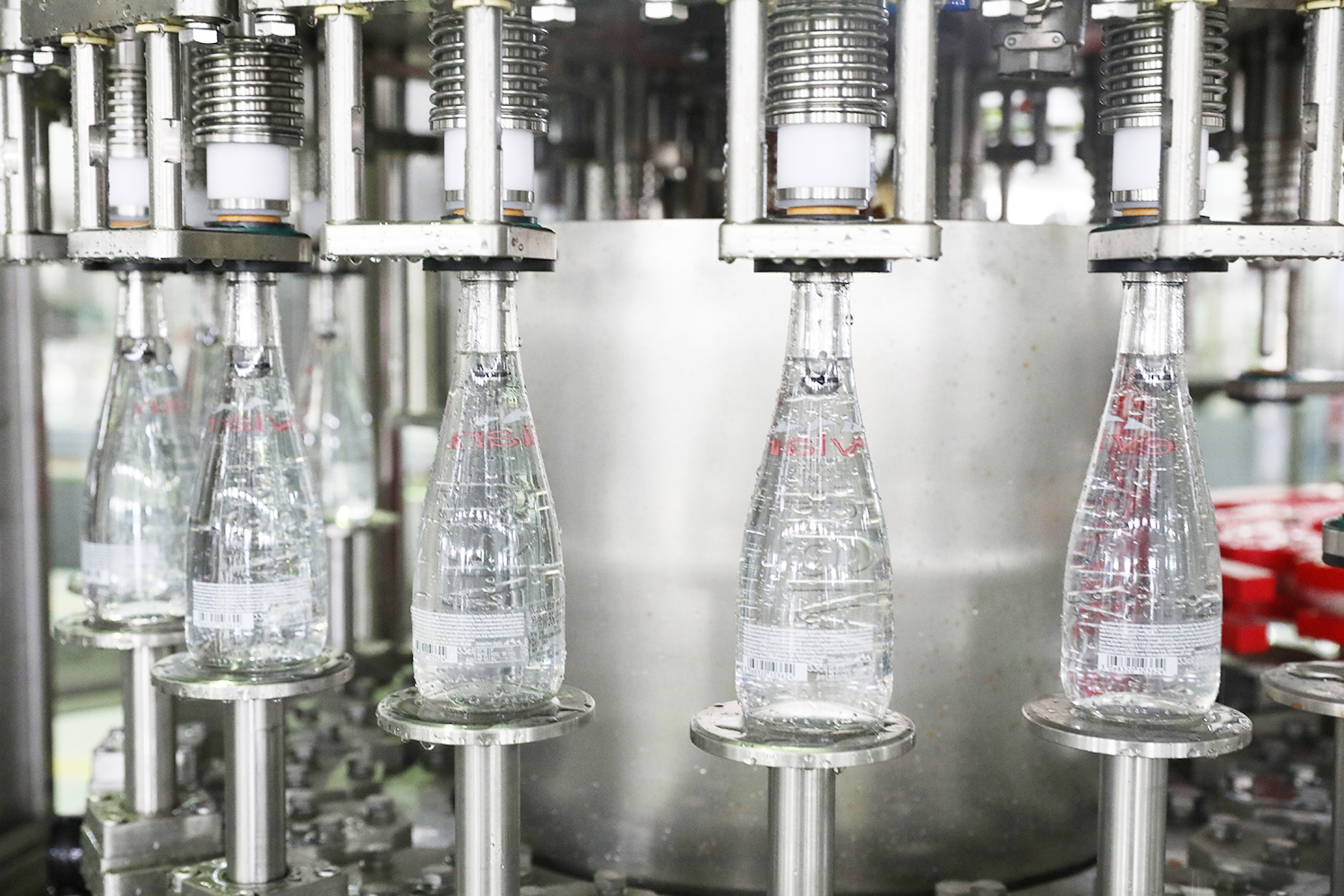 Bottle Capping
ROPP aluminum cap capping machine part

Screw capper is our company introduction of French technology, self-designed and manufactured, with peer leadership, stable
performance equipment.
Screw cap heads have novel structure, beautiful shape, easy to clean, easy to adjust. Screw cap pressure is adjustable, so that
after sealing cap thread clear, full, the appropriate pressure on the top of the bottle to ensure reliable sealing.
304 stainless steel cap machine, reducing the secondary pollution of bottle cap, 304 stainless steel under cap tank, cap
storehouse and under cap tank with electric no cap check system, Automatic control conveyor cap machine and whole machine speed,
can be realized without bottle don't conveyor cap, off cap and without cap can auto-shut-down.

Rotary cap unscrambler adopts air blow cap unscrambler, without damaging the surface of cap, avoiding the cap extrusion
deformation, hopper have check cap switch, control.